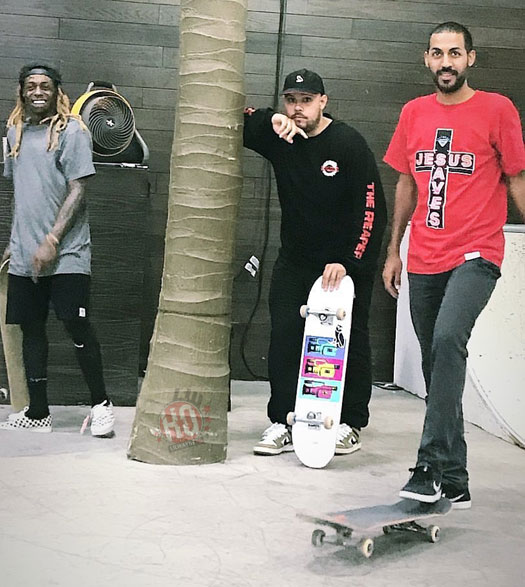 It was the 3-year anniversary of Lil Wayne's Free Weezy Album on Wednesday (July 4th), and it looks like Wayne has been revisiting the album for it's anniversary.
This week, Tunechi hit up a skate park with YoYo and Spanish Mike and in the background of their skateboarding sesh, Tune's "Post Bail Ballin'" song off FWA could be heard playing.
You can watch some footage of this after the jump below! Are you still listening to the Free Weezy Album and where do you rank the project in Weezy's whole discography?