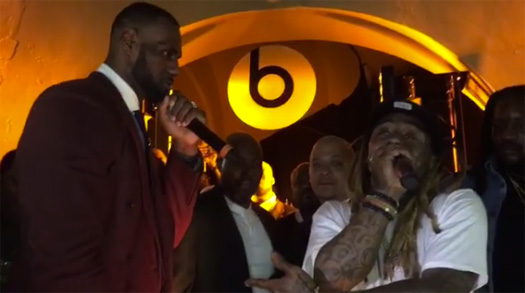 Over the weekend, LeBron James announced he will be leaving Cleveland Cavaliers and joining the Los Angeles Lakers basketball team.
As Bron will be making the switch, Lil Wayne took to Twitter to say he will be doing the exact same as he will have to buy a new crib in L.A. now that the "King" is moving there:
"Dam I gotta get a krib in LA now and I even really feel like spending like that right now but fugg it it's the King."
This shows how Wayne now respects the NBA player after he once shouted "fuck LeBron" at a nightclub back in 2013! However, he has since then created a tribute song for James titled "Off, Off, Off"!
Dam I gotta get a krib in LA now and I even really feel like spending like that right now but fugg it it's the King.

— Lil Wayne WEEZY F (@LilTunechi) July 2, 2018