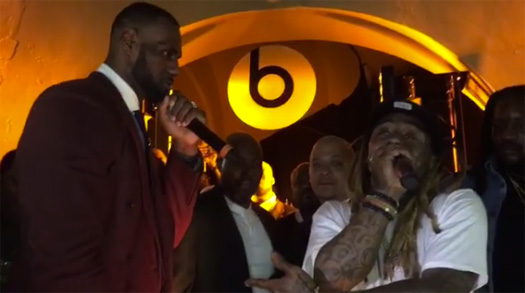 LeBron James took to his Instagram Story in the week to show himself drinking expensive bottles of red wine while jamming out to old Lil Wayne songs.
Looking a bit tipsy, LeBron can be seen listening and rapping along to Tunechi's verses off Big Tymers' "Millionaire Dream" and "Tear It Up", as well as Tune's own "I Miss My Dawgs".
You can check out the professional basketball player drinking wine and jamming out to old Weezy music on social media after the jump below!