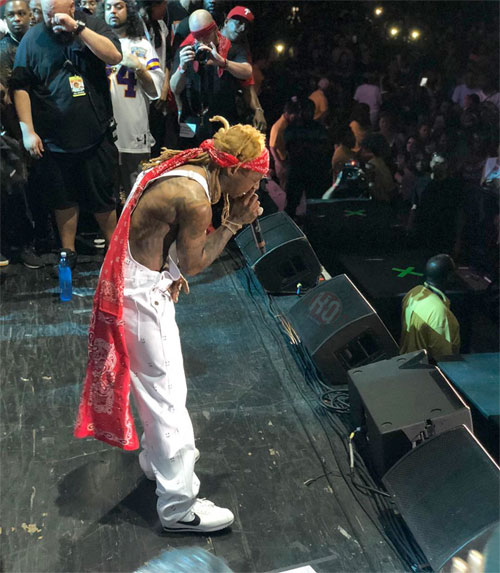 During this year's "Lil Weezyana Fest" in New Orleans on August 25th, Lil Wayne spat a new freestyle over his "Best Rapper Alive" beat off Tha Carter II.
"I told my homie: 'I know where to find him'; He said: 'you late, we already got 'em; And by the way, it was an honor'; That made my day, I was so proud of him; I gave 'em something from my favorite designer, and a chihuahua"
You can watch Tunechi rap this new verse after the jump below. Click here to also see Birdman make a public apology to Tune at the 4th annual "Lil Weezyana Fest"!