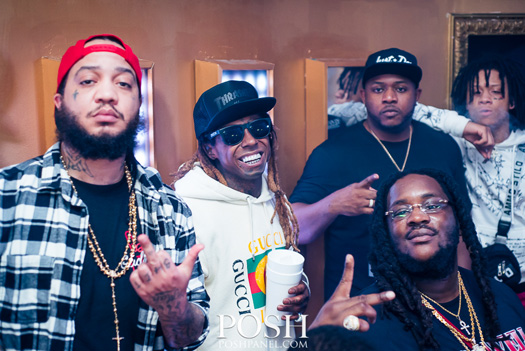 Trippie Redd has shared the official tracklist for his upcoming Life's A Trip album, which will be released this Friday (August 10th).
The "Hell Rain" collaboration from Trippie, Lil Wayne and HoodBaby did not make the tracklisting and so Hood took to his Instagram to say he will leak it "real soon".
Redd then commented on the Instagram post to reveal the Cardiak-produced song will be appearing on the deluxe edition of Life's A Trap, but there is currently no release date for that.
We have basically already heard "Hell Rain" through numerous snippets, but hopefully we get to hear the CDQ version real soon!