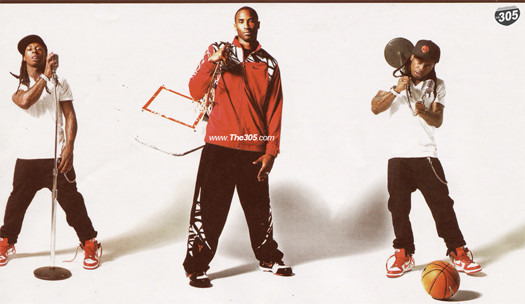 Last month, Kobe Bryant made an appearance on Barstool's "The Corp" podcast to chop it up with Alex "A-Rod" Rodriguez and Dan "Big Cat" Katz.
During their conversation, the former professional basketball player was asked how often does he listen to the "Kobe Bryant" song that Lil Wayne created for him back in 2009.
While answering the question, Kobe also revealed how the Weezy track came together after the 2009 Western Conference Finals where Bryant's Los Angeles Lakers defeated the Denver Nuggets in six games:
"It was after the Denver series, [Wayne] called me. He was like: 'Man, that performance just motivated the hell out of me.' I think it was like game six. He was like: 'I'mma do a song. Is it okay, can I do a song?' I was like: 'alright, cool.' Man I just thought he was just BS-ing or whatever. Before the Celtics series he sends me the song and I was like: 'Oh, you were serious.' Okay, that's awesome."
You can watch the former Lakers NBA athlete explain the story of Tunechi's "Kobe Bryant" record during the podcast from the 41:45 mark in the video after the jump below! Do you still listen to this tribute song from Tune?