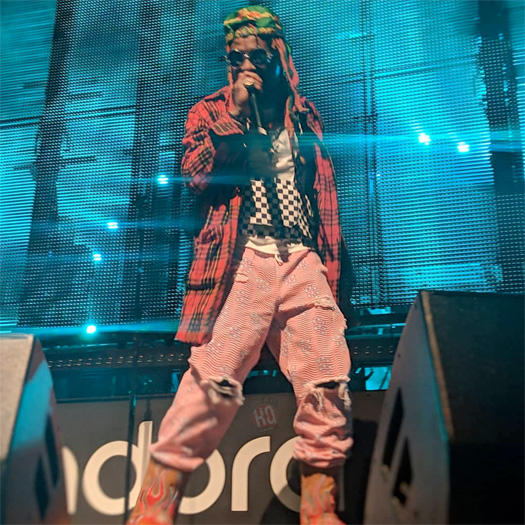 Pandora brought surprise guest Lil Wayne to the annual Consumer Electronics Show (CES) at JEWEL Nightclub in Las Vegas, Nevada on January 9th.
While in attendance, Weezy put on a little show for everyone in attendance that included him performing "Mr. Carter", "Go DJ", "Got Money", "Pistol On My Side", "Uproar", "A Milli", and more songs live.
You can check out some footage of Tunechi's live performance at 2019 CES in Vegas after the jump below!
PS: Swipe right on the video above to see more of Wayne's performance.
Credit: BEYOND By Bonotel, Jorge Tellez, Laura Gaffney, and Urban Legend By Eduard.