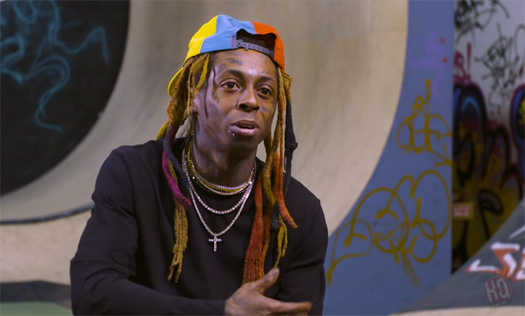 Lil Wayne recently allowed X Games to follow him for a day to see what he got up to, as well as to also sit down for an interview with him.
In the video, which you can watch below, we can see Tunechi skateboarding with his Sqvad Up team, recording in the studio, and performing live at one of his shows.
For their interview, Weezy spoke about being creative at rapping and skating, his skate crew, how he met them all, how excited he is to be headlining 2019 X Games in Aspen, fans, snowboarding, and more!