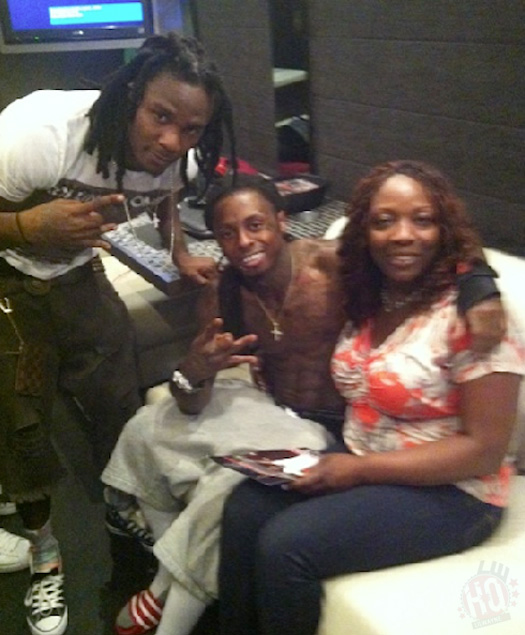 In an interview with The Players' Tribune, former American football running back Chris Johnson revealed how he "became real good friends" with Lil Wayne.
Johnson told the story (watch below) of how he was at a Wayne concert with his team mates when he asked a security guard if he could meet Tunechi and to his surprise, he was invited onto Tune's tour bus.
As soon as they saw each other, Weezy mentioned to Chris Johnson that he was on his fantasy team before they then exchanged phone numbers. He even referenced Chris on his "Popular" song: "She run through my head; Chris Johnson, I'mma tackle her".
The former NFL player also added that Mr. Carter has always been his favorite rapper since high school, recalled having arguments in school about who was better out of Lil Wayne and 50 Cent, and recollected the first time he heard Wayne was on Juvenile's 400 Degreez album!