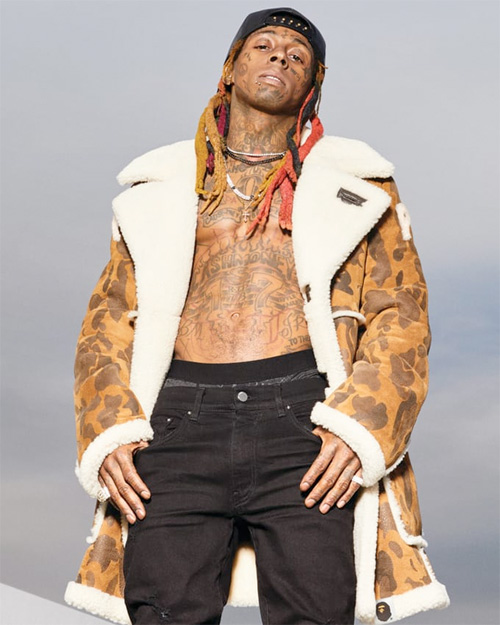 A Bathing Ape and UGG have partnered up together for their new spring/summer 2019 campaign and grabbed Lil Wayne for the face it.
At a mansion in Miami back in November, 2018, Tunechi participated in a photo shoot for BAPE and UGG's new collaboration. He had the following to say about working with the two brands:
"It's an honor cause BAPE is one of the clothing lines that I still remember saving my money to buy. I still remember making sure nobody else I seen in my city got my hoodie. Now, they got me involved with it? Curren$y was into BAPE. He rocked it for real. But as far as what got me into it, I think just seeing it on Pharrell and being like: 'What is that colorful camouflage? I need that.'"

"I was one of them who'd set out in them when they were saying it was only for girls. I'd step out in them and kick your day in your face with 'em."
The line for the SS19 campaign that will be available at the end of this month includes three UGG footwear styles (the Classic Mini – $350, Neumel – $350, and Tasman – $275), a sheepskin Mouton Coat – $3,500, and a pair of mitten gloves – $180, which have all been designed with BAPE's famous camo print.
In April, Wayne will also collaborate with the two fashion brands again when A Bathing Ape and UGG release their second campaign that will include a sheepskin slide and sneaker. You can check out plenty pictures captured by Neil Favila of Tune modelling this first campaign below!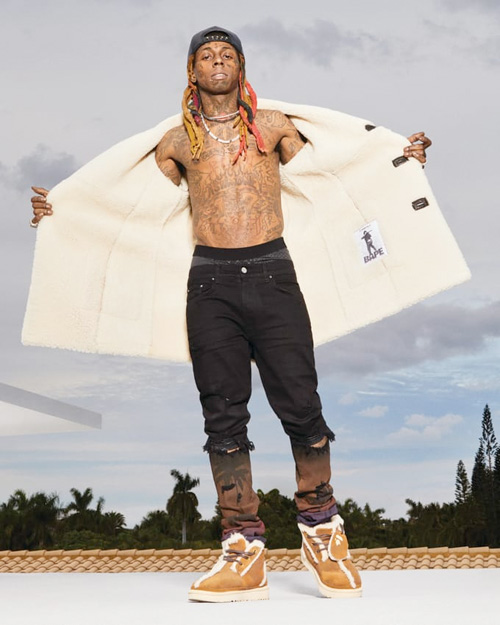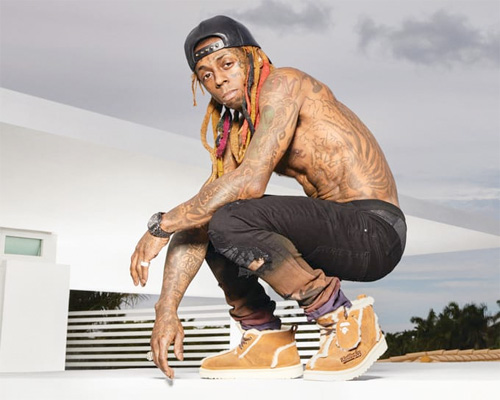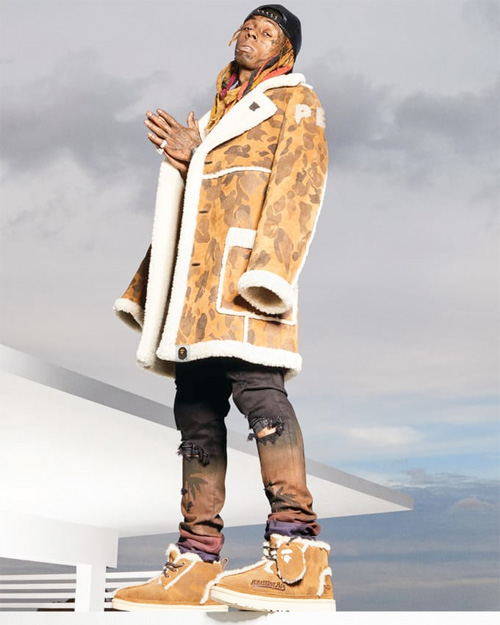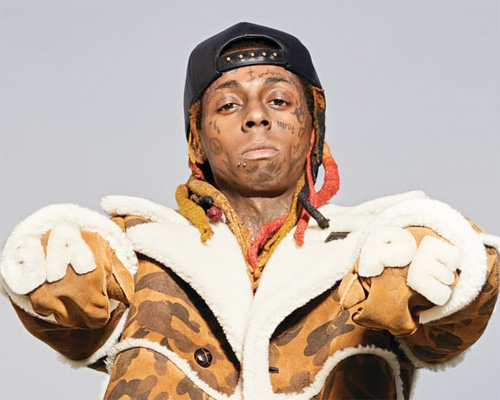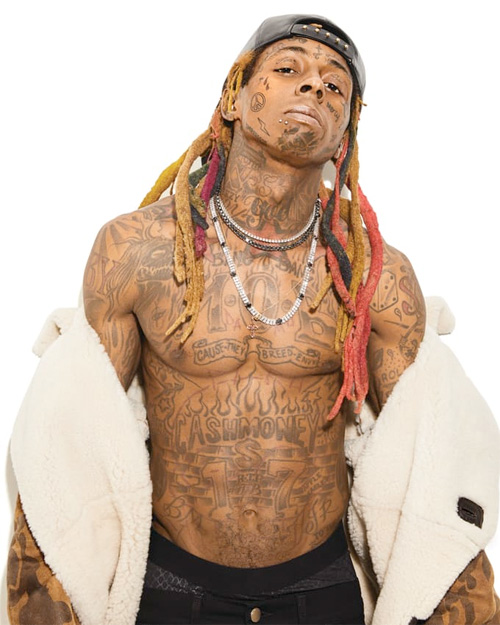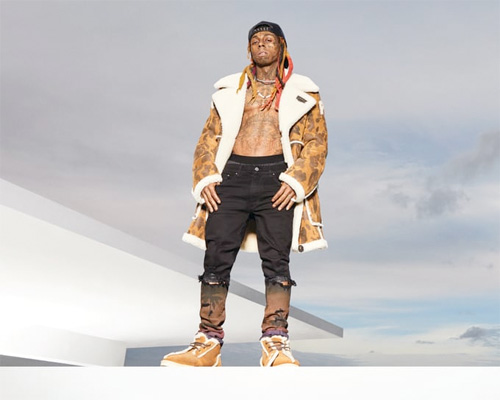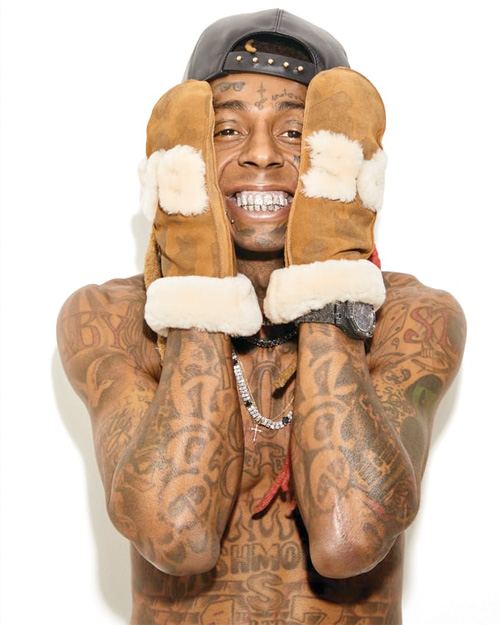 Photo credit: Neil Favila for UGG.