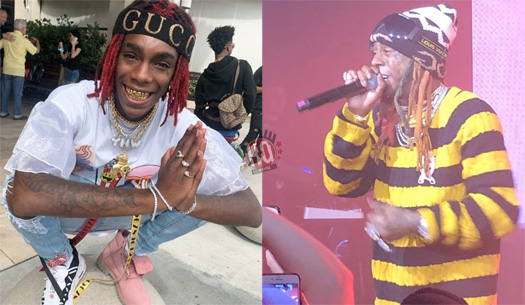 YNW Melly, who is signed to Young Thug's record label YSL Records and 300 Entertainment, recently sat down with MONTREALITY for an interview, which you can check out below.
At the 6:27 mark of the video, the Florida artist was asked who he thinks are the GOATs to which he responded with: Lil Wayne, Chris Brown and Michael Jackson.
"Wayne played a very, very important role".
While talking about studying Breezy and Jackson for his creativity side, Melly revealed that Wayne is the "rapper" and "stuntin'" side of him!