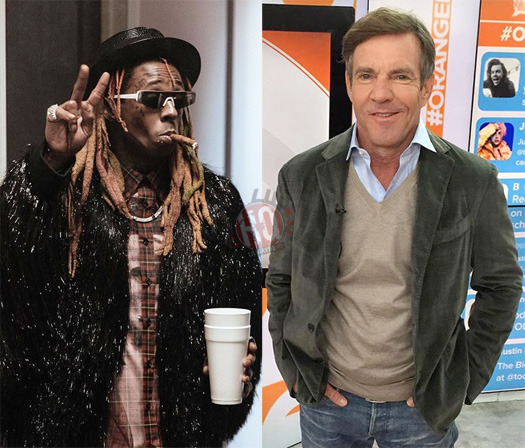 Earlier this month, Dennis Quaid made an appearance on "Jimmy Kimmel Live!" to discuss playing a villain in The Intruder and to promote his new film, A Dogs Journey.
At the 2:00 mark of their interview, Jimmy asked the actor and musician what kind of music does he listen to and to everyone's surprise, he mentioned that he listens to Lil Wayne.
Dennis also called Tunechi a "poet" and says he is the "Bob Dylan of our time". He even did a little cover of Tune's "Lollipop" single. Check it all out in the video after the jump below!