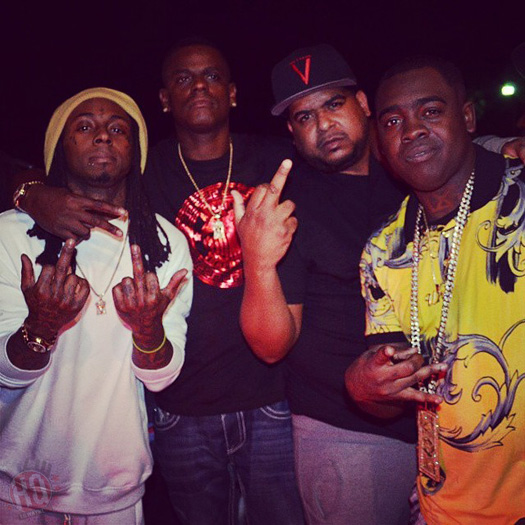 Kidd Kidd recently sat down with Ace McClowd from HHS1987 for an interview about his days in Lil Wayne's former group, Sqad Up.
During their conversation, Kidd spoke on coming up with the name "Young Money", what happened to the Sqad Up group, if there's a chance of a reunion in the future, and plenty more.
The New Orleans rapper also revealed Sqad Up nearly signed to JAY Z after they had a meeting with him about it, as well as how Wayne's "Mrs. Officer" collaboration featuring himself and Bobby V came about!