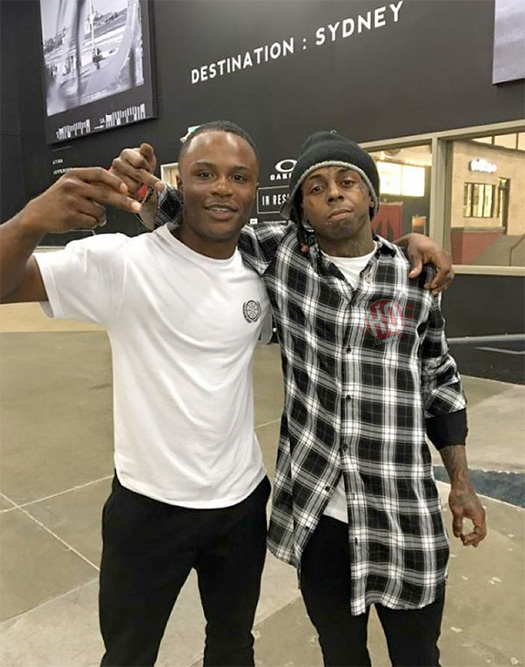 Remember back to the summer of last year when we received a couple of hints that Sqad Up (Lil Wayne, Dizzy aka Raw D.I., Gudda Gudda, Kidd Kidd, Young Yo, Supa Blanco, and Fee Banks) were all working on a reunion album?
Since then we haven't had any more updates on a reunion except for Weezy bringing out the original members Dizzy, Kidd, Gudda, and Fee to perform "We Ready", "Guess Who's Back?", and "Best Of Me" at his "Lil Weezyana Fest" in New Orleans.
However, it looks like the Sqad Up reunion album is still being worked on. Thanks to A$AP Retro, who asked Raw D.I. in an Instagram direct message a few days ago if the project is still being worked on, D.I. replied: "We working on doing it fam".
This means that we can add another collaboration album Tunechi is recording for us fans to the list of ColleGrove with 2 Chainz and an untitled project with Mannie Fresh and Juvenile!