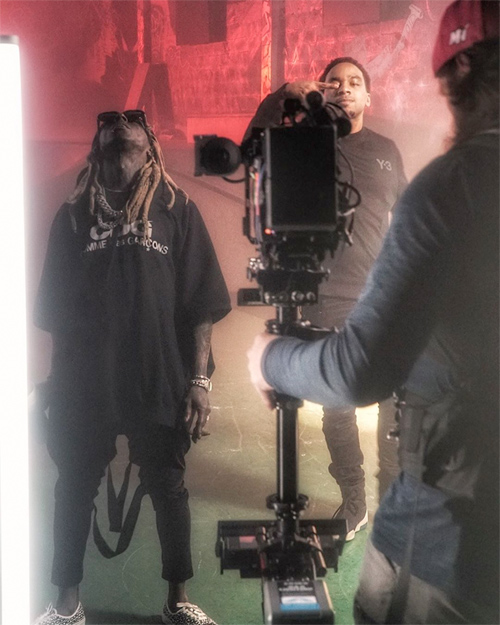 Euro took to his social media on Wednesday to tease an upcoming single and music video featuring Lil Wayne that will be called "Crazy".
"That's a wrap, DEN done #T2MC"
From the caption, it looks like the song will appear on the Young Money artist's upcoming DEN (Don't Expect Nothing) project, which currently has no release date.
The "Crazy" visual is being directed by Sway Mendez and it was shot in Miami, Florida! Are you looking forward to hearing a new Euro and Wayne collabo?
PS: Please follow our new Twitter page as our current one got suspended.