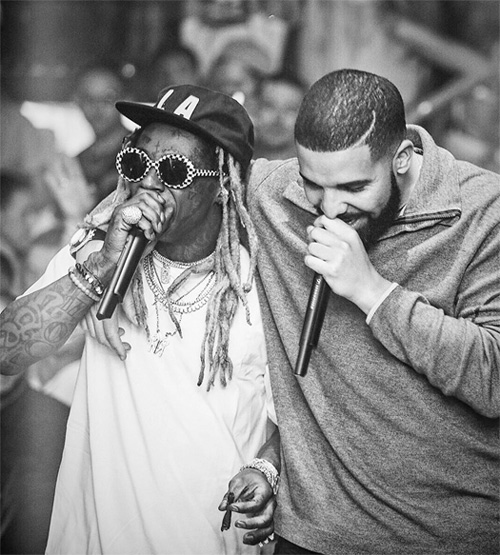 Last week, Drake shared a video of his iced out old Young Money logo chain to Instagram and asked his followers to name their favorite Lil Wayne song.
A lot of celebrities got involved with the question, which included J. Cole saying "Mama Gave Me", Tyga picking "Birds Flyin' High", Big Sean choosing "SportsCenter", Cuban Doll selecting "Prostitute", Boi-1da saying "Cannon", and AJ Tracey picking "Hit 'Em Up".
Some more names you will recognize from the music industry include Tay Keith choosing "Let The Beat Build", Honorable C.N.O.T.E. selecting "Hustler Musik", Preme saying "Tha Mobb" and "Money On My Mind", Euro picking "When They Come For Me", Jae Millz choosing "I'm Me", "30 Minutes To New Orleans", "BM J.R." and "Told Y'all", and Taco selecting "D'usse", "Money On My Mind", "Throw It In The Bag (Freestyle)", "Georgia… Bush & Weezy's Ambitionz", "My Daddy", "Leather So Soft" and "Way Of Life".
You can check out Drizzy's Instagram post after the jump below to have a read of the 100+ comments from many more famous people revealing their favorite Tune track. Be sure to also leave a comment below with what your own favorite song from Weezy is!