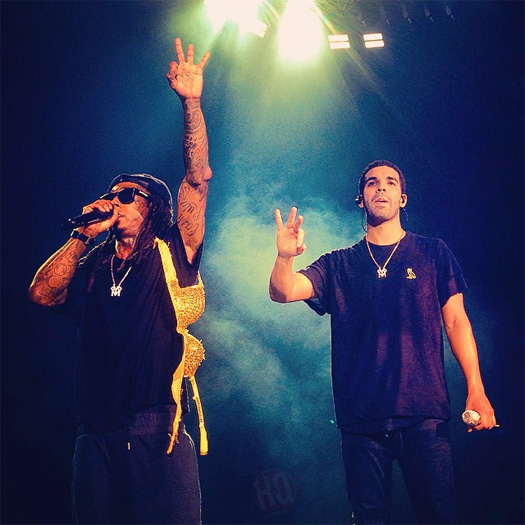 According to the Recording Industry Association of America (RIAA), Drake's "The Motto" single featuring Lil Wayne was certified sextuple Platinum yesterday on September 25th.
This means that the T-Minus-produced collaboration, which appears on Drizzy's Take Care album, has sold and been streamed over 6,000,000 times since it was first released back in 2011.
Congratulations to everyone involved with "The Motto" on this awesome achievement. Click here to read the lyrics for the song and hit the jump to check out the official music video that also features Tyga!