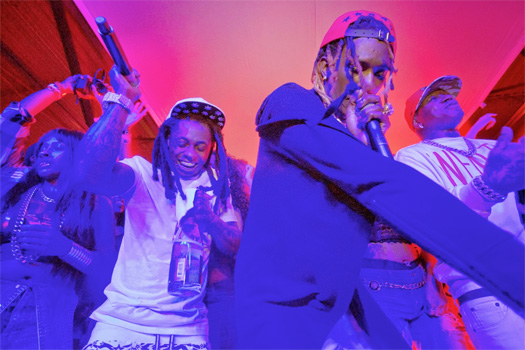 Over 2 years ago, we found out that Lil Wayne and Young Thug had an unreleased collaboration produced by BricksDaMane.
A short snippet for this song has now surfaced online, which was presumably recorded in 2014 as Thug did mention back then he has "recorded a million tracks with Wayne already".
You can listen to a sneak peek of this unreleased Tunechi and Thugger collabo after the jump below, courtesy of Kieran Braddish. Do you think the full record will ever see the light of day?