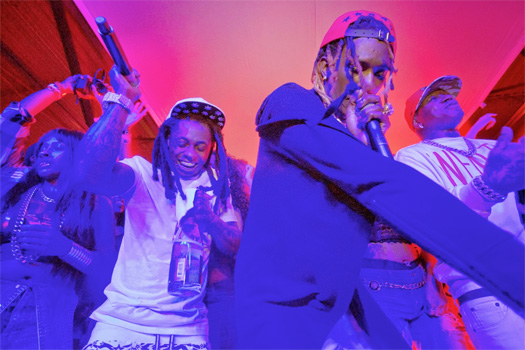 BricksDaMane has revealed Young Thug and Lil Wayne have a new collaboration dropping this year that he produced.
The producer announced the news on his Instagram story by sharing the picture below, which reads: "New thugger x lil wayne coming prod bricks, 2017, Summer is mines bitch, God is good".
This is a strange one because in 2016, Thug said he loved Weezy, but also dissed him on a song. However, it could of been recorded a few years back as Thugger mentioned in 2014 that he has "recorded a million tracks with Wayne"!