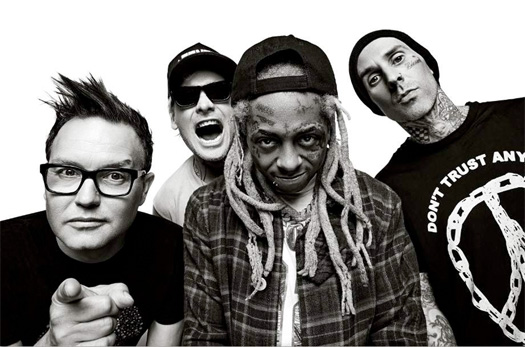 Blink-182 recently paid a visit to the Kevin & Bean morning show on KROQ-FM for an interview to promote their upcoming Halloween tour.
During their conversation at the 5:00 mark, the rock band was asked how much of a nightmare it was to tour with Lil Wayne before they made it clear that it was not a nightmare, as well as that Wayne is "awesome", "solid" and "such a professional".
Mark Hoppus, Travis Barker and Matt Skiba even revealed that Tunechi only walked off stage in Virginia because he felt like the crowd did not like him and were only there to see 182, and so he wanted to give them what they wanted. They also mentioned that Tune missed out on the Missouri show, because the cops were trying to catch him for smoking weed and so he left the city to protect himself and his freedom!