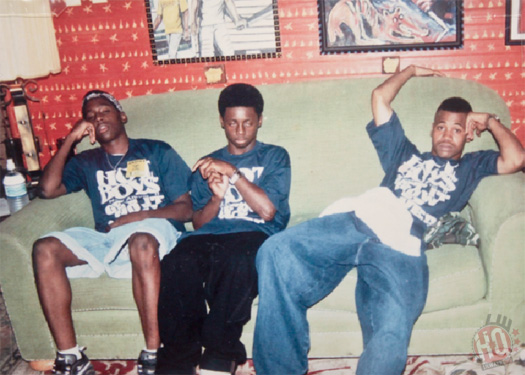 For this week's "Feature Friday" installment, I have picked the official "Ha" remix from Juvenile featuring verses from Hot Boys members Lil Wayne, Turk and B.G.
The original version of this Mannie Fresh-produced collaboration appears on Juvie's 400 Degreez album, which was released back in 1998.
"You heard 'bout Lil Wayne, H-O-T B-O-Y ha; Shorty with the braids for Cash Money gon' pop ha; Uh, I burn ha, the hammer sits ha, here come the blitz ha; A remix ha, they from the 'Nolia I'm from the Grove ha"
You can listen to the "Ha" remix below.
PREVIOUS: Feature Friday #182