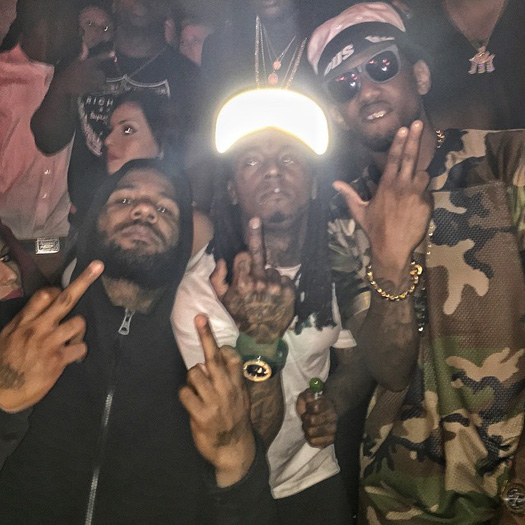 Fabolous recently sat down with N.O.R.E. aka Noreaga and DJ EFN for an interview on episode 184 of their "Drink Champs" podcast.
Around the 1 hour and 15 minute mark of their conversation, which you can check out below, Loso recalled the time he collaborated on a song with Lil Wayne for his debut Ghetto Fabolous studio album that ended up being left off the project for a currently unknown reason.
Similar to the story he explained to The Breakfast Club back in 2016, Fabolous talked about how Steve Stoute gave Wayne $100,000 out of his budget for a feature and 4 bottles of Cristal that Wayne had requested only for him to turn up and record his verse in just 15 minutes. He then took off with the bottles of Cristal after Fab was expecting them to vibe all night!
"They were so hot at the time. They came to the studio. I think Steve Stoute gave them 100 grand for Lil Wayne. They were scorching. This Cash Money in like '99. For the 99 and the 2000."

"So the four bottles is there. We in the studio—we thinking that four bottles of Cris means they gonna come in, we gonna vibes, drink some champagne. Wayne come in, did his verse in 15 minutes, they was out. Took the four bottles with 'em. That's my first time even seeing something like that. I'm like: 'This shit different.'"