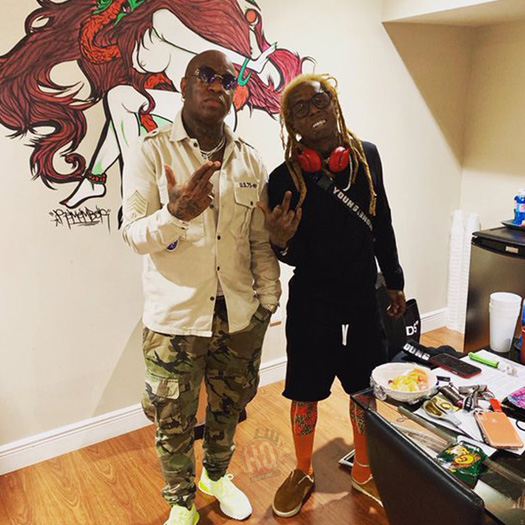 For this week's "Feature Friday" edition, I have picked a song from Birdman called "Make Way" featuring Fat Joe and a hook plus 2 verses from Lil Wayne that includes a reggae flow.
This Jean "JROCK" Borges and The Fliptones-co-produced track appears on Baby's 5 * Stunna album, which was released back in 2007.
"Me I'm Babylon gangster, Hollygrove monster; You no look familiar, roofers them kill ya; Gunshots, I will cut then open toolbox and drill ya; Jump off body and let the mailman meal ya"
You can listen to "Make Way" below.
PREVIOUS: Feature Friday #186