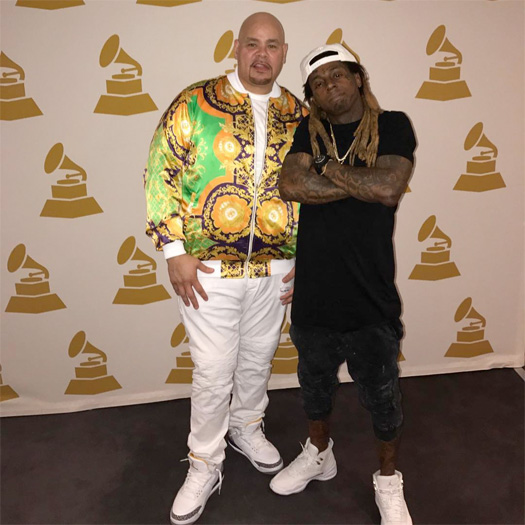 Fat Joe recently sat down with Elliott Wilson for an interview on TIDAL's CRWN series.
During their conversation, Joe recalls playing Lil Wayne the "We Takin' Over" song from DJ Khaled in the studio as they wanted him on it and how Weezy was just staring at the speakers the whole time like he was ready to fight them.
After he played his own verse, Joey Crack remembers Tunechi telling the engineer "I'm ready" before then proceeding to spit the classic verse. In disbelief, the Bronx rapper says: "this nigga bodied me man" and that he "learned from Wayne a lot" after witnessing this in person!