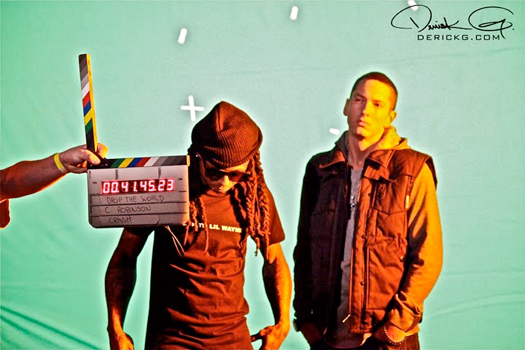 During a new episode of the "Impaulsive" podcast, Jake Paul has revealed that Lil Wayne will be performing live at Mike Tyson's comeback fight against Roy Jones Jr.
"But in the meantime, you can call me young Roy Jones Jr. fightin' the drugs and gun charge"
The American YouTuber, who will also be fighting on the undercard against former NBA player Nate Robinson, mentioned that their will even be live performances from Eminem and possibly Post Malone.
"Like motherfuck all y'all; Mr. Mike Tyson flow, uppercut all y'all; Step into my ring bitches, ding-ding bitches; Click-clack pow-pow ping-ping bitches"
Tyson's long-awaited comeback exhibition match (he last fought in 2005) against Roy will take place on September 12th in Los Angeles and it will cost $49.99 to watch on pay per view. You can check out Jake give up the news in a video below!
"It's really just gonna be an amazing night. I don't know… I think Lil Wayne performing, Eminem performing… and I could be wrong here, but I think Post Malone performing. And the list goes on with that by the way."