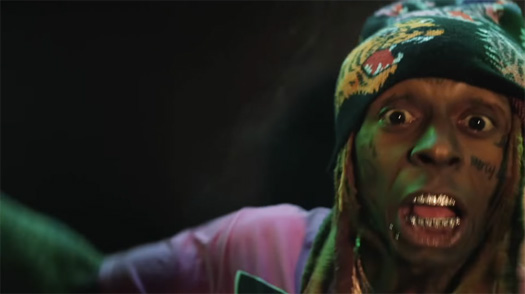 Here is the official music video for a new Lil Wayne song called "Thug Life" featuring his Young Money artists Jay Jones and Gudda Gudda.
The video, which was directed by Olivia Cohen and Spanish Mike, was filmed at the Diamond Supply Co. indoor skate park in Los Angeles, California back in February, 2019.
There are cameos from Lil Twist, Marley G, Poppy Holden, Yaj, T@, Andre Colbert, Tyreek Morrison, Jereme Knibbs, and Yosef "YoYo" Ratleff! What are your thoughts on the track and visual?