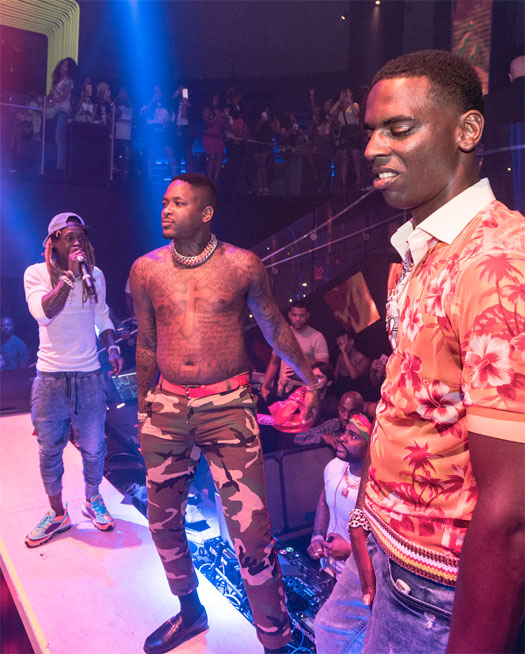 Young Dolph was a recent guest on Power 105.1 FM's "The Breakfast Club" and chopped it up with DJ Envy, Angela Yee and Charlamagne The God over Skype.
During their conversation just before the 15:00 mark, Dolph revealed he was close to hitting up Lil Wayne to be featured on the "To Be Honest" song off his new album, Rich Slave, which was released on August 14th of this month.
"I ain't gonna lie, I was finna getting ready to reach out to Tunechi. I was gon' hit Wayne and ask him to put a verse on 'To Be Honest', but I just didn't do it."
Tunechi admitted earlier this year that he is a big fan of the Memphis rapper, so I'm sure Tune would of sent a verse over to him no problem if he did ask! Would you like to see a collaboration from these two in the future?