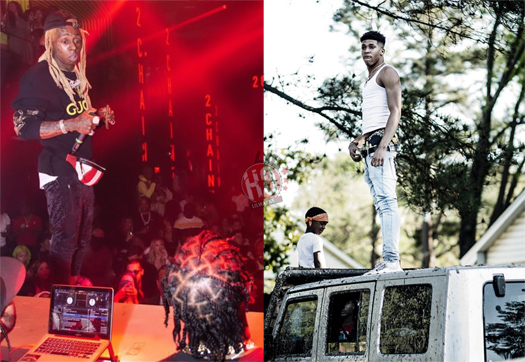 NLE Choppa recently sat down for an interview with Jeremy Hecht from HipHopDX's "Thought Box" series.
During their conversation, Choppa reveals how Lil Wayne and Kobe Bryant have both influenced him, he will only create a "Shotta Flow 6" song if he gets a Wayne feature for it, and his favorite mixtape and track from Weezy are: Dedication 5 and "A Milli".
The Memphis rapper also mentions how he has been inspired by Tunechi to never be in a bad contract with his music career, what it was like first meeting Birdman, and how Tune once autographed a picture for him. You can check out their full convo in the video after the jump below!