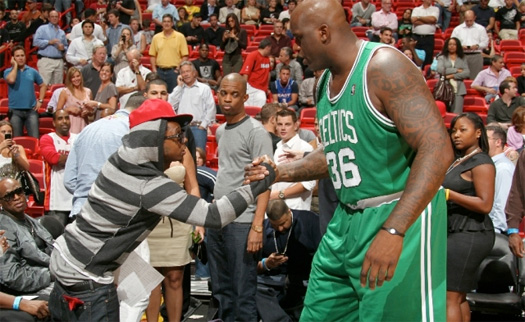 Last month, Shaquille O'Neal made an appearance on "The Fat Joe Show" to chop it up with Fat Joe over Skype.
During their conversation, Shaq was asked who are his top 5 rappers dead or alive to which he responded with:
"At the point guard you got Lil Weezy [Lil Wayne], at the shooting guard I got Em [Eminem], at the small forward I got Jay-Z, at the four I got Pac [Tupac Shakur], and I got B.I.G. [The Notorious B.I.G.] at the five."
You can watch the former professional basketball player name his top 5 rappers below! What do you think of his list?