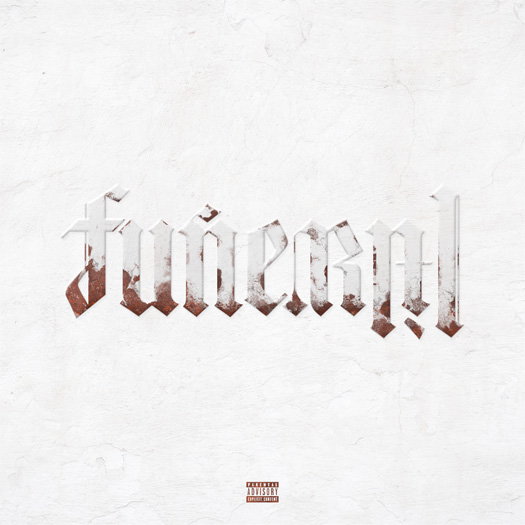 The nominations for the 63rd annual GRAMMY Awards, which will be airing on January 31st on CBS, were announced yesterday and Lil Wayne's latest album, Funeral, earned a nod.
However, it is not Wayne that earned the nomination; it is art directors Kyle Goen and Alex Kalatschinow, who are the designers behind the official artwork for Funeral.
In the "Best Recording Package" category, Funeral will go up against other art directors for their work on Coldplay's Everyday Life, Grouplove's Healer, Caspian's On Circles, and Desert Sessions' Vols. 11 & 12 projects.
Do you think Kyle and Alex have a good chance at winning the "Best Recording Package" award? The name flip on 'lilwayne' and 'funeral' was dope!
Best Recording Package

EVERYDAY LIFE
Pilar Zeta, art director (Coldplay)

FUNERAL
Kyle Goen, art director (Lil Wayne)
Alex Kalatschinow, art director (Lil Wayne)

HEALER
Julian Gross & Hannah Hooper, art directors (Grouplove)

ON CIRCLES
Jordan Butcher, art director (Caspian)

VOLS. 11 & 12
Doug Cunningham & Jason Noto, art directors (Desert Sessions)