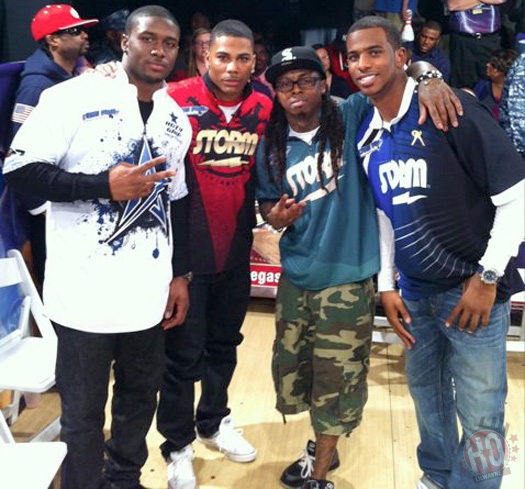 For #ThrowbackThursday today, check out this hilarious Lil Wayne vlog from the "Weezy Blog" days back in 2008 where he endorsed Nelly.
Weezy talks to the camera about how he was the only rapper featured on Nelly's debut studio album, Country Grammar, in 2000 ("For My") and charged nothing for it.
You can check out Tunechi praising the St. Louis rapper/singer in the #TBT clip after the jump below. He also reads out some crazy stats towards the end!