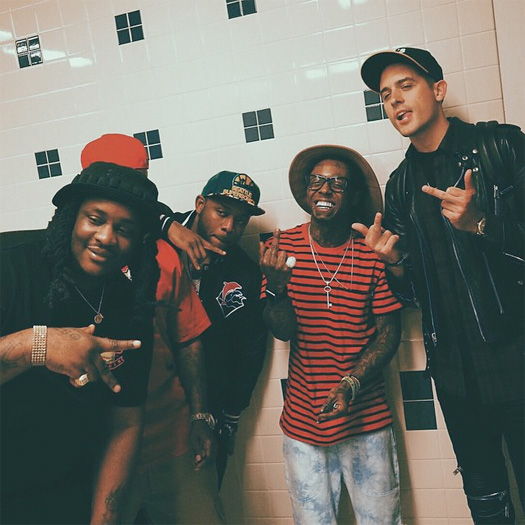 G-Eazy recently sat down with TIDAL's Elliott Wilson for a virtual interview that you can watch in full below.
Towards the end of their conversation, Young Gerald talks about his upcoming collaboration with Lil Wayne that he calls "a real hip-hop record" and hopes to be released by early summer on his These Things Happen Too album.
The Oakland rapper also speaks on how the song, which is more than probably the "When You're Gone" record that leaked at the end of 2019, is significant to him and recalls being the person to bring Wayne to Coachella for his very first time!
"It's the record I have with Lil Wayne. It's so significant to me because Carter III and the whole mixtape era that came prior to that, the ascension of Wayne, hits particularly hard to me. As such a fan in those years of my life, 2005-2007, that's when I was coming of age, beginning to find my voice in hip-hop. And he was on top of everything, he was on the top of his game. And I moved to New Orleans in 2007. Fast forward a few years, I was managed by Tez, and my first big tour I got taken on was with Lil Wayne. To bringing him out at Coachella and putting him on his first Coachella stage – he never played Coachella yet. Getting to be that guy who brought out Lil Wayne… it's one of those things, like being able to spar with your hero. And it's a real hip-hop record."