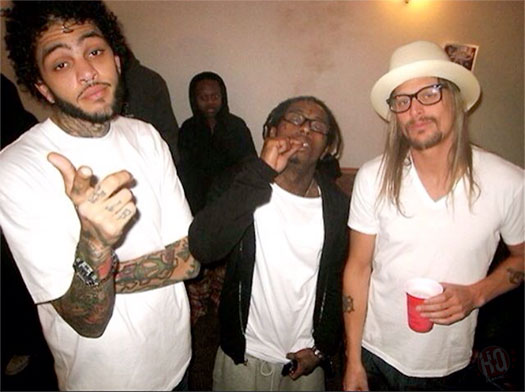 I have picked the remix for Kid Rock's "All Summer Long" single featuring a verse from Lil Wayne for this week's "Feature Friday" edition.
Unfortunately, this collaboration was never released in CD quality and so the only version available online of the "All Summer Long" remix is from when Kid and Wayne performed it live together at the 2008 MTV VMAs.
"People call me The Godfather, I'm easy all summer like cold water; Young Carter, I go harder; All 4 quarters, there's no tomorrow; Live for today and let the rest follow"
You can listen to "All Summer Long" remix below.
PREVIOUS: Feature Friday #233