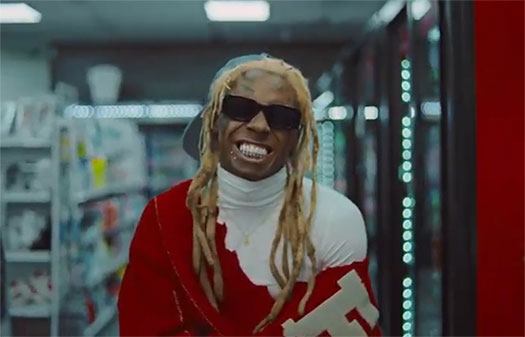 After first hearing about this collaboration a couple of days ago, Fousheé has released her new single titled "Gold Fronts" featuring Lil Wayne.
The single comes with a music video (watch below) that was co-directed by Edgar Esteves and Jon Primo!
Do you like "Gold Fronts" more than Fousheé and Wayne's previous collab "Ain't Got Time"?
They can't take my gold fronts
They can't take these white cups that I just poured up
They can't take these gold teeth
They can't take this gold leaf that I just rolled up
They can't take my gold blunt
Can't tape my bullet holes up
Can't take my close up
They can't break my hoes up
They can't break these shoulders
Or make my quota
And I'm the one they take their notes from
The one they try to take their flow from
And if they drip, then I'm the one that it all flows from
Silence of the lamb, don't wake this goat up
They can't take the same road up
They can't take when I roll up
With both my doors up
They can't take all these chokers
The gold one, the yellow gold, white gold, nor the rose one
Can't break all these boulders I broke up
New one make me hate my old one
New bae ate my soul up
Type of shit make me fold up
But I'm still ho-hum I just can't take it slow, huh?
I just can't fake it, no front
It's me and Fousheé
They just can't take this cold front
They just can't take my gold fronts
But this was golder
I'm like hold up
No one can take my gold fronts away
No one can take my gold fronts away