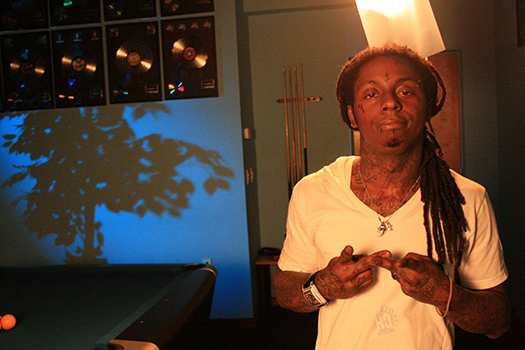 For #ThrowbackThursday today, here is an interview Lil Wayne took part in with Ozone magazine back in 2008 while inside of The Hit Factory Criteria Recording Studios in Miami, Florida.
In their convo, Weezy spoke about the new rock direction he was taking with his music, performing live with Kid Rock at the Country Music Awards, the important of Ozone in hip-hop, his first son Dwayne Michael Carter III being born, and more.
Tunechi also mentioned that there was 40 extra songs recorded for his Dedication 3 mixtape that were supposed to drop, but I am not exactly sure what happened to those? You can watch the #TBT conversation in the video below, enjoy!