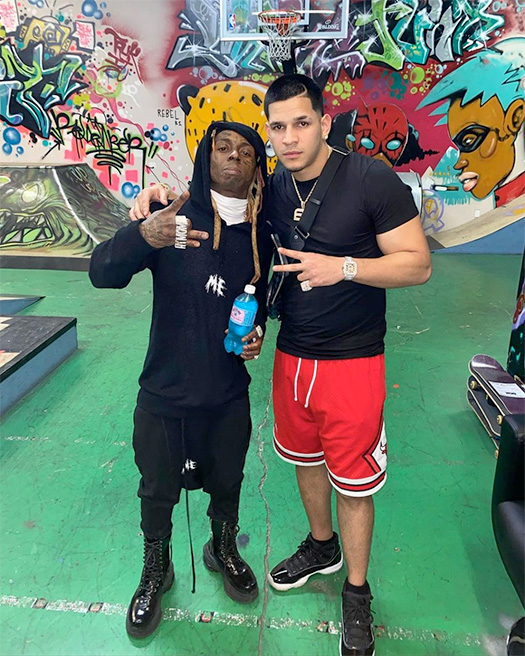 Edgar Berlanga recently sat down with EsNews' Elie Seckbach, who was actually sampled on Lil Wayne's "Kobe Bryant" song as one of the commentators, for a one on one interview.
Around the 3:00 mark of their conversation (watch below) while talking about celebrity music artists that have referenced his name in their music, the professional boxer mentioned he wants Weezy to record a full song for him next.
Later on in their convo at 4:50, Berlanga revealed Tunechi was the most suprising celebrity that contacted him, as well as told the story of how they "connected real fast", the cardboard cut out, growing up watching Tune, and receiving his personal phone number!