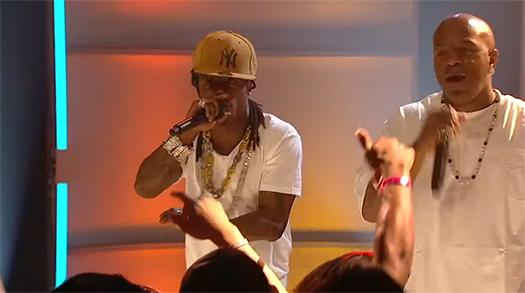 For #ThrowbackThursday today, here is a high quality video of Lil Wayne and Birdman performing live on CD USA back in 2006.
In the HQ clip, Weezy and Baby perform their "Stuntin' Like My Daddy" single live on the American music television show that aired on DirecTV's Audience network.
You can check out the dope throwback performance after the jump below, which also includes Cortez Bryant looking like he is pretending to DJ in the back haha!