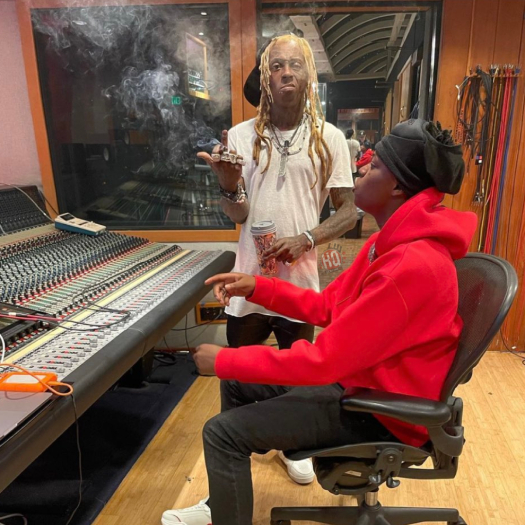 In a now deleted social media post during the week, Yung Bleu hinted at releasing a joint project with Lil Wayne.
While sharing the new picture above of the two of them in the studio together, Bleu wrote the following caption: "Me and Wayne got bout 10 songs we can drop a whole album if we wanted every song a hit [moon emoji]"
Would you like to hear a collaboration project from Bleu and Wayne? They have previously collaborated on the "Bleu Snappin'" song, which appears on the re-release of Sorry 4 The Wait!