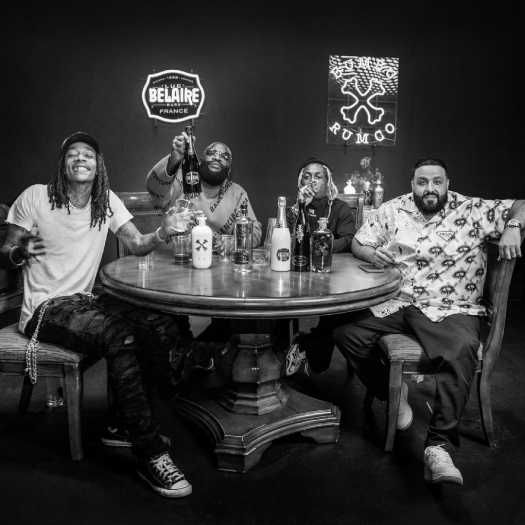 Lil Wayne, Rick Ross, DJ Khaled, and Wiz Khalifa all recently sat down together for a new episode of "Self Made Tastes Better" that was set up by Luc Belaire, Bumbu rum, McQueen and the Violet Fog gin, and Villon.
During their 1-hour conversation, they all shared never-before-told stories about themselves and their careers, how to be successful, what they want their legacy to be, how they stay motivated, and how they all inspire each other.
In the convo, Tune also spoke on where it all began for himself, how he chases greatness every single day, and how he has not hit his peak yet as he wants to be the "ultimate artist". Khaled even revealed he was there at Odyssey Records in New Orleans when Weezy got his deal at a young age!
Photo credit: Vinick Dias.