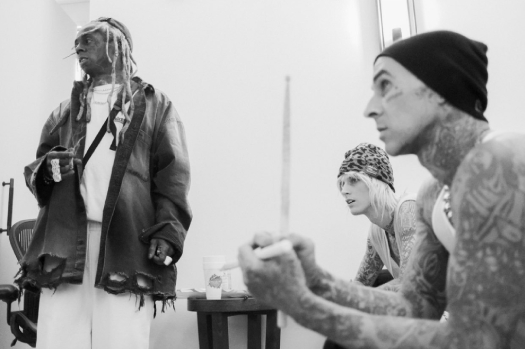 A few days ago, Machine Gun Kelly was a special guest on "Jimmy Kimmel Live!" to promote his brand new album, Mainstream Sellout.
At the 7:15 mark of their interview, which you can watch below, MGK explained why grabbing two Lil Wayne features for his project is a "big deal" for him, as well as why it would be for any music artists from the same generation as him.
Machine Gun Kelly also revealed the collaborations with Tunechi came about from Travis Barker making a phone call. He even shared a story of how Weezy did the "Ay!" feature for him at 8 in the morning when the full album had to be turned in at 9:30AM!