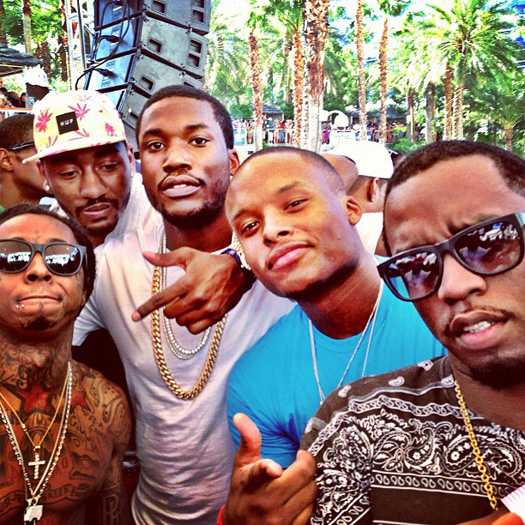 A couple of months ago, Meek Mill participated in a question-and-answer session on Twitter with his followers.
One of the questions Meek was asked was "Who [are] your top 3 rappers OAT?" to which he named Jay-Z, Lil Wayne and Jadakiss before saying Tupac and Biggie were "a lil' ahead" of his time.
In related news, Tory Lanez also gave praise to Weezy last month on Twitter by saying: "Lil Wayne is still my favorite rapper till this day ….. I will never act like the man hasn't done what he did for my entire generation.".
You can check out both tweets after the jump below! Is it time to update the Rappers Complimenting Lil Wayne page?
Jay Wayne kiss …. Biggie and pac don't count lol they was a lil ahead of my time but I know they the leaders of this whole music culture https://t.co/jLqEi49M17

— MeekMill.nft (@MeekMill) February 20, 2022
Lil Wayne is still my favorite rapper till this day ….. I will never act like the man hasn't done what he did for my entire generation

— Tory Lanez (@torylanez) March 8, 2022