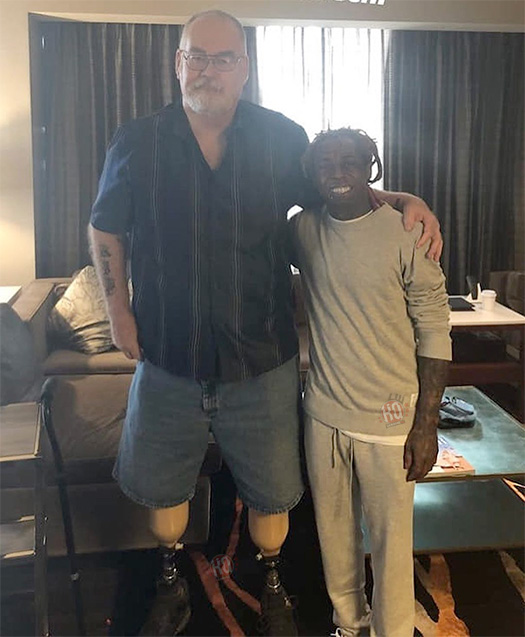 The ex-New Orleans police officer who saved Lil Wayne's life when he attempted suicide and shot himself at 12-years-old, Robert Hoobler, has passed away at the age of 65.
According to his friends, Robert was found dead on Friday (July 22nd) inside his Old Jefferson home. He had been suffering for many years with health issues, due to a bad car crash that led to him having both of his legs amputated.
It's possible Tunechi will be paying for the funeral costs as when Tune had previously heard rumors of Hoobler passing away (listen to "London Roads"), he was ready to pay for the funeral costs then. R.I.P. to Robert Hoobler aka Uncle Bob!