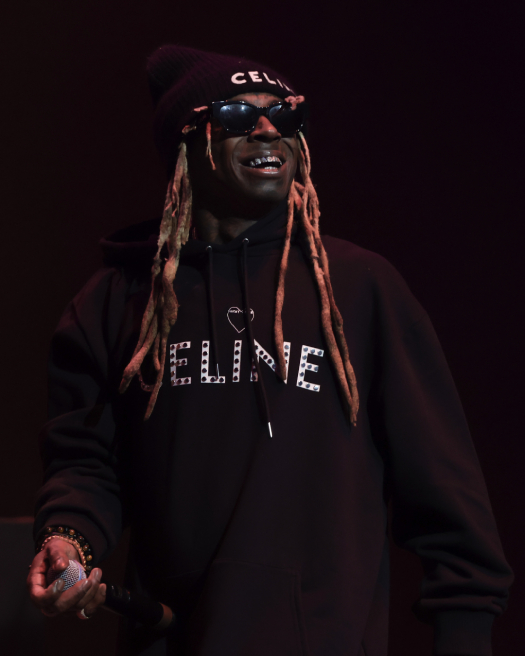 I previously posted up pictures a few days ago, and now we can see some footage of Lil Wayne headlining this year's Summerfest 2022.
Weezy performed "Blunt Blowin'", "Uproar", "I'm Goin' In", "No Worries", "Rich As F*ck", "B*tches Love Me", "Mrs. Officer", "Every Girl", "Bedrock", "Swag Surf", "Wasted", "HYFR", "Pop Bottles", "Pop That", "Right Above It", "John", "6 Foot, 7 Foot", "Loyal", and more songs live at the American Family Insurance Amphitheater in Milwaukee, Wisconsin on June 25th.
During the set, Tunechi also performed "Let Do It" from No Ceilings (this seems to be newly added to his setlist), brought out Wu-Tang Clan on stage with him while performing "A Milli", and performed "Green And Yellow" as the final song. You can check out Tune's live performance at 2022 Summerfest in the videos below! Did you attend the concert?
Photo credit: Goontronics.