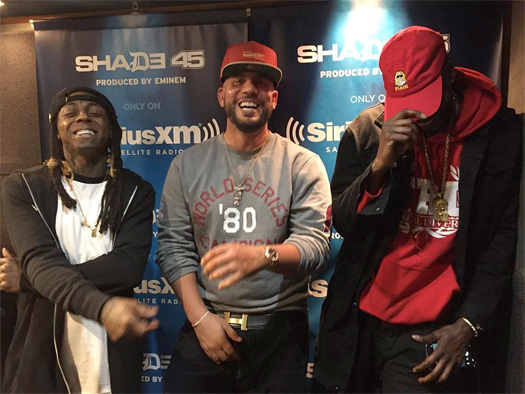 DJ Drama was the recent special guest on the "My Expert Opinion" podcast were he sat down with Math Hoffa, Hynaken, Mecca, and E$$O.
During their conversation, Drama shared the story of how he first got in touch with Lil Wayne from being on T.I.'s tour bus and why they decided to create their Dedication mixtape series.
The Philadelphia DJ and record executive also discussed each Dedication tape, as well as how he reacted to Wayne's comment of "Drama got to move a bit smarter" when he was arrested by the feds. Check out their convo about it in the video after the jump!