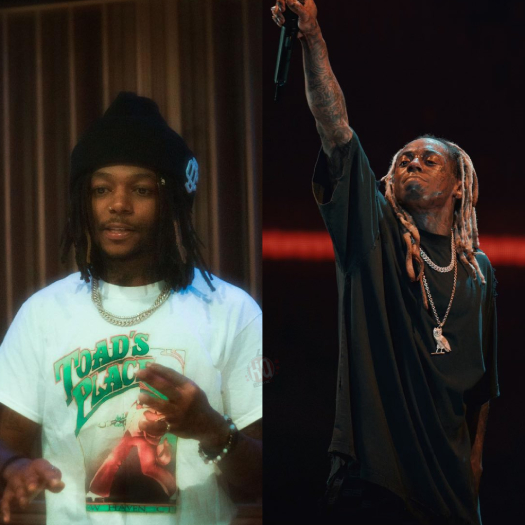 J.I.D recently appeared on Power 105.1 FM's "The Breakfast Club" radio show to chop it up with Angela Yee and Charlamagne The God about his new album, The Forever Story.
While on the show, which you can watch below, the Dreamville rapper broke down his "Just In Time" collaboration with Lil Wayne and shared a story of when he one time got booed for opening up a concert for Wayne.
At the 17:45 mark, J.I.D revealed he did not listen to Weezy's verse on "Just In Time" until they started the mixing process (he only heard the lighter flick as he did not think it was all real), as well as explained when he went on a small college run tour with Tunechi back in 2016 at the Old Dominion University in Norfolk, he got booed as Tune was running late!
"I actually went on a small college run with [Wayne] in like 2016 and got booed. First time I ever got booed on some… just because bro was late. Shout out to Wayne. But bro was late and they was waiting on him… I didn't even get a chance to rap yet bruh. As soon as I walked out on stage, I was like: 'I must be the ugliest n*gga in the world', because they was straight 'boooo!'"