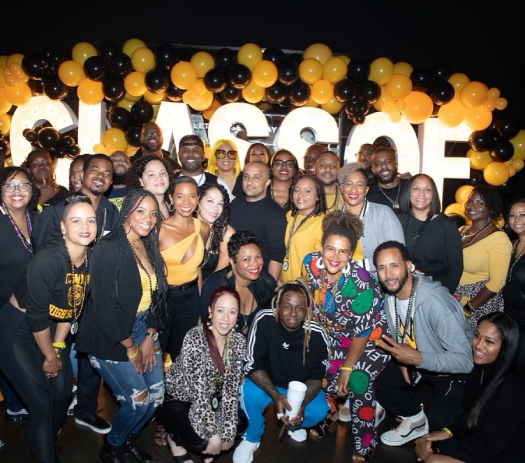 Lil Wayne hosted a high school reunion with his former Eleanor McMain classmates in New Orleans, Louisiana on Friday, October 28th.
While in his hometown for the 6th annual Lil Weezyana Fest, Tunechi reconnected with old friends at Fulton Alley bowling venue by hosting a Class Of 2000 reunion that was produced by Melissa Harvey and The Goldwing Group.
You can check out some photos of Weezy reuniting with his former classmates from McMain secondary school below, courtesy of Kaitlyn Morris! This is not the first time Wayne has returned to his old school as he also did it back in 2008 with classmate Cortez Bryant!