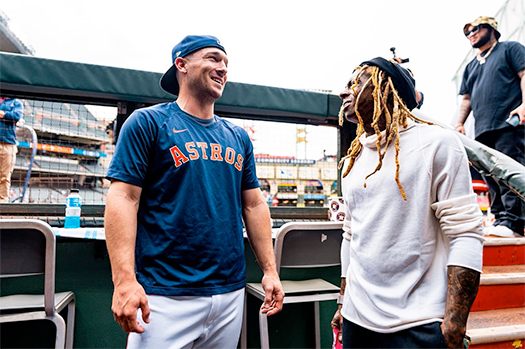 Alex Bregman recently appeared on the Foul Territory Live show to discuss his meet-up with Lil Wayne last month.
From the 6:00 mark of their interview, which you can watch below, Alex calls Tunechi the "coolest dude ever" and recalls listening to Tune's music while growing up.
The Houston Astros baseball player went on to mention Wayne is "one of the best of all time – if not the best of all time", reveal Weezy invited the whole Astros team to his "Welcome To Tha Carter Tour" stop in H-Town on May 2nd, disclose Mr. Carter told him that he was a Boston Red Sox fan (but is now also a secret fan of their team), and more!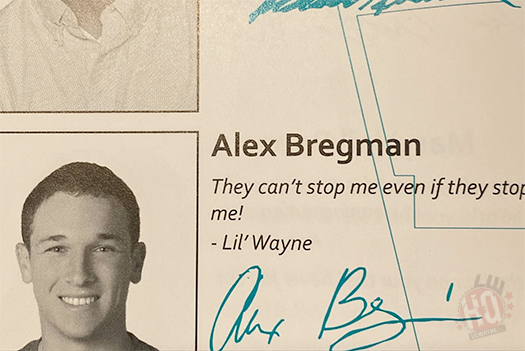 This is Alex Bregman's senior year of high school yearbook quote from Lil Wayne's "3 Peat" song: "They can't stop me, even if they stopped me."