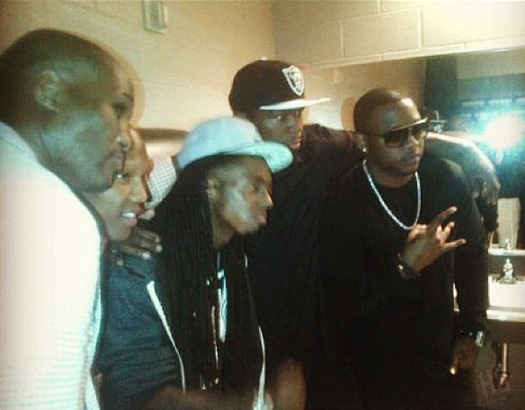 50 Cent recently chopped it up with London radio station Capital XTRA for an interview and to discuss the 20-year anniversary of his debut album, Get Rich Or Die Tryin'.
During their conversation, Fiddy was asked if there is anybody from the past 50 years of hip-hop that he has not yet worked with, but would like to record a song with to which he answered: Lil Wayne.
The Queens rapper, actor and TV producer says he has never done a song with Weezy (their beef in the past may not of helped), but he would definitely like to collaborate with him for the first time. He also revealed he was on the Cash Money/Ruff Ryders tour back in 2000 as an opening act.
Would you like to see 50 Cent and Tunechi collab in the future? I certainly would! Let me know in the comments section below.
need to hear this 🙌 @50cent reveals who he'd like to work with next! pic.twitter.com/zh4VsoOpc8

— Capital XTRA (@CapitalXTRA) August 11, 2023