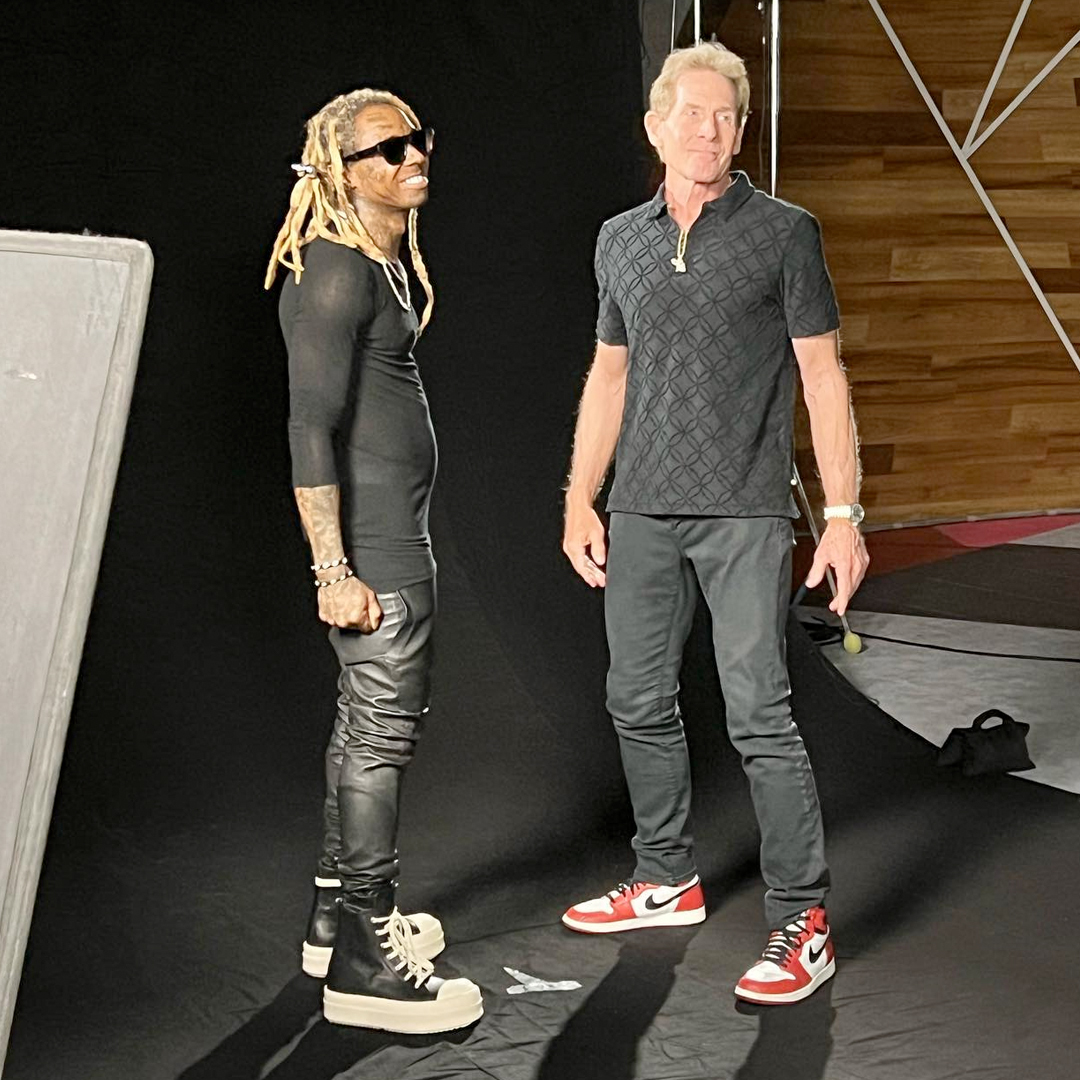 A few days ago, Skip Bayless announced Lil Wayne has recorded a brand new opening theme song for the new-look of Fox Sports 1's talk show, "Undisputed".
Over the weekend, the two of them filmed a music video for the upcoming track, which you would guess will premiere on August 28th when the re-launch of "Undisputed" airs.
Skip has revealed the new theme song to replace "No Mercy" will be called "Good Morning". He also called it an "instant classic", "better than the original", as well as said Weezy plays the guitar and sings on it.
You can check out a picture above and below of Tunechi and Bayless on set of their new video! Are you looking forward to hearing "Good Morning"?
Skip Bayless: "Shot a video for the new theme song Lil Wayne wrote and recorded for the new Undisputed, launching August 28. The song is called 'Good Morning.' Instant classic. Can't wait for you to hear it."