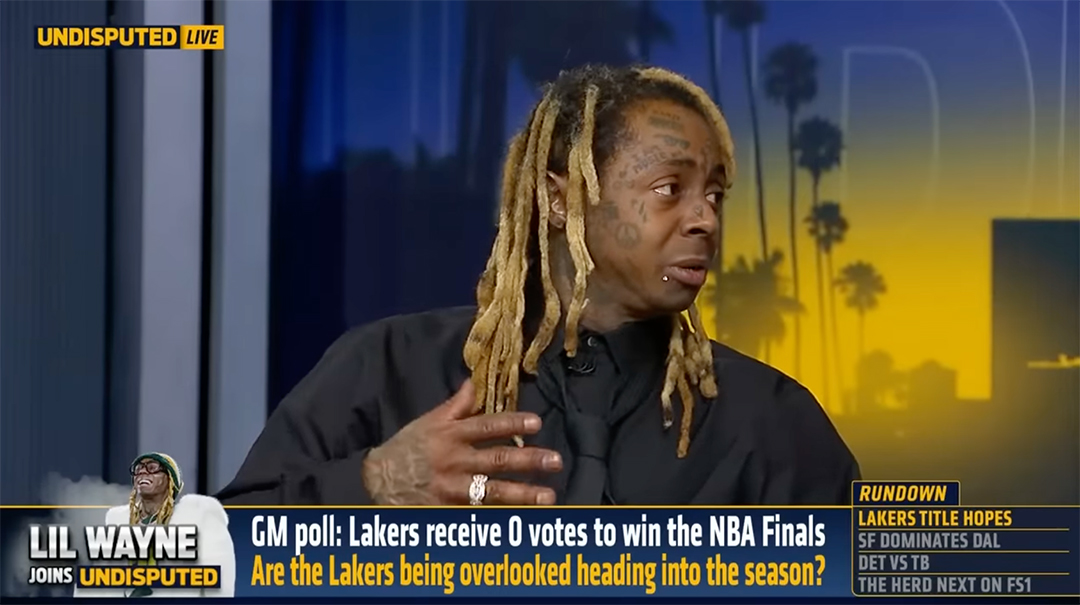 Lil Wayne made his weekly appearance on Fox Sports 1's "Undisputed" talk show last Friday (October 13th) to chat with Skip Bayless, Michael Irvin, and Keyshawn Johnson.
One of the main topics they all discussed was the Los Angeles Lakers receiving zero votes to win the NBA Finals by the thirty General Managers of the National Basketball Association, as well as the GMs voting LeBron James and Anthony Davis as top ten players.
You can check out all four of them break down the annual NBA General Manager survey in the 8-minute video below!